Q1. Coin trading method after won deposit
If you have deposited the won, you can click on the [Standard] and trade the coins you want in the KRW market.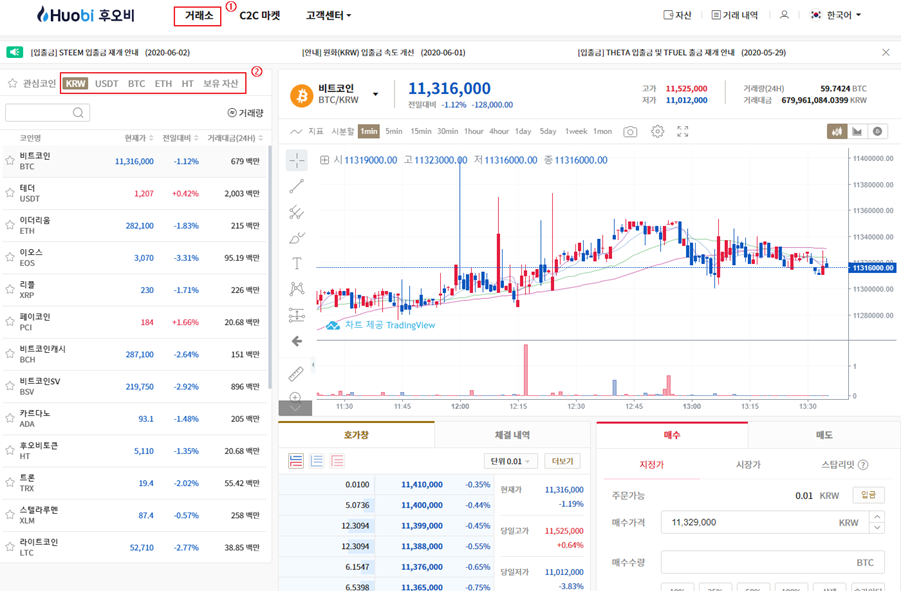 A way to buy coin (EX KRW Market)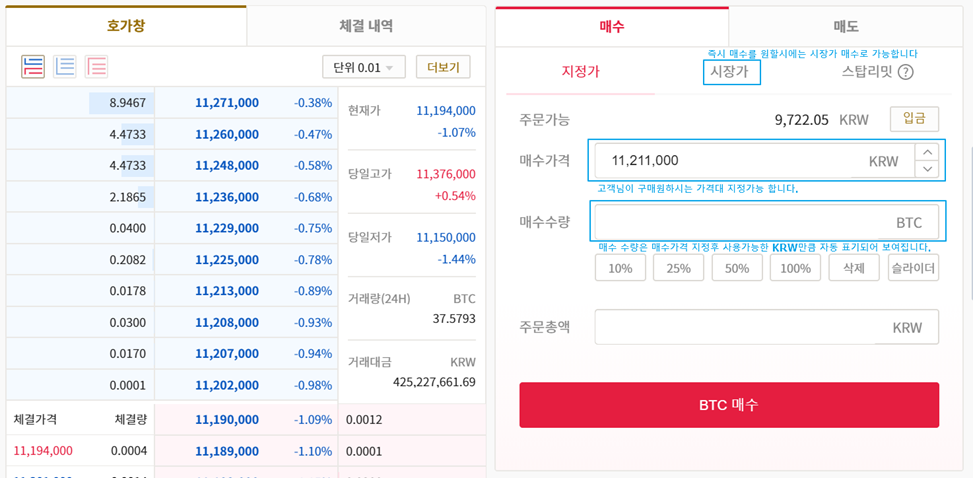 A way to sell coin (EX KRW Market)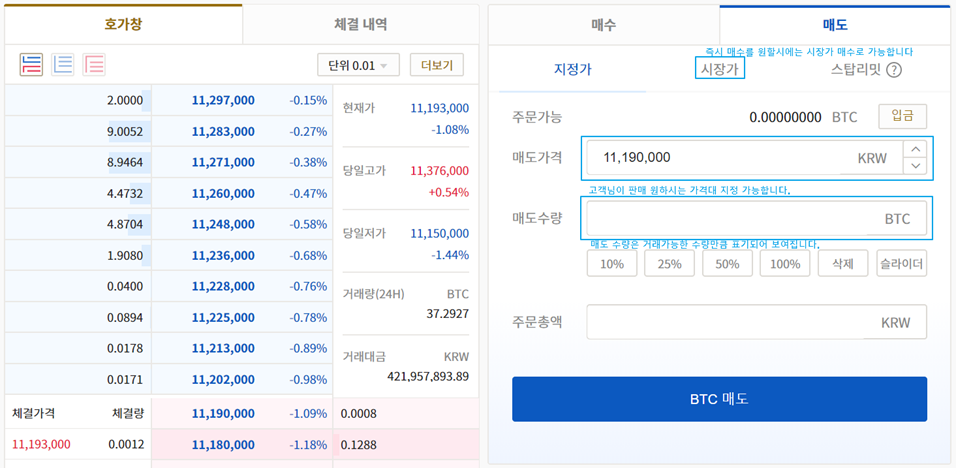 Transaction method

1. Market price transaction
At market price transaction, purchases are available sequentially from the lowest price to the highest price, and sales are available sequentially from highest to lowest.The transaction is concluded in the order in which it is created and fixed.
It's a good way when you prefer speed more than price.

2. Designated price transaction
At designated price transaction, when the market price reaches the price you designated, the transaction is concluded.It cannot be concluded at a price below or above that you designated.
It's a good way when you prefer price more than speed.
Q2. What's the available time for coin trading?
Transaction in Huobi Korea is available 24 hours a day, 365 days a year.

Q3. How much is the transaction fee by market?
The fees per market are as follows.
KRW market : USDT 0.1% (other 0.05%)
USDT/BTC/ETH/HT market : 0.1%
Q4. I made a deposit in Korean won, but when can I make a coin transaction?
Coin trading is possible right away after depositing the won.