Dear users,
Huobi Korea will undergo system maintenance from 02:30 to 03:10 on March 5, 2020 for approximately 40 minutes. During maintenance, the following system modules & features will be impacted: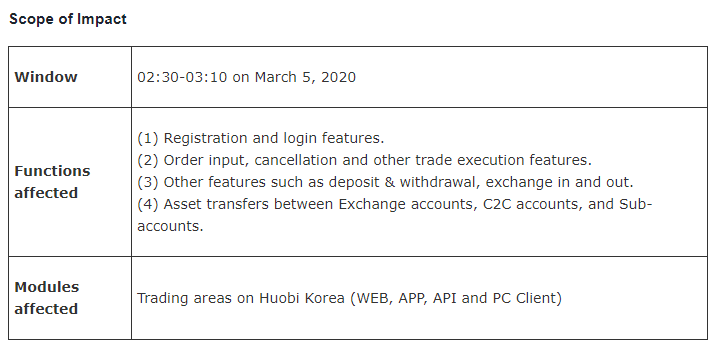 Account balances will not be impacted as part of this system maintenance. Please take necessary precautionary risk control measures by canceling orders in advance, temporarily increasing Margin balances or repaying loans.
Note: We will publish another announcement notification once the maintenance process has changed or ended (note: with possible deviation from scheduled end-time).
Thanks for your support and understanding!
Huobi Korea
March 2, 2020