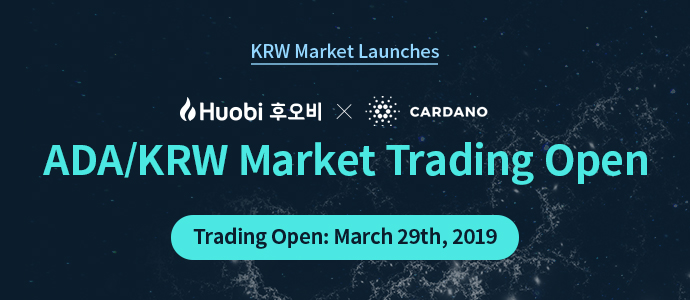 Dear users,
ADA(Cardano) will be launched on KRW Market.
ADA/KRW will be available on Huobi Korea from 16:00 (KST) on March 29th, 2019.
Risk Reminder:
Investing in digital assets comes with high risks due to huge price fluctuations. Before investing, please have a full understanding of all the risks of investing in digital assets and be prudent of your own investment decisions.
Huobi Korea
March 29th, 2019